How Is Your Business Seen Online?
Book Your Free 'Reputation Reveal' To Find Out
We Will Use Your Online Report Card To See How Your Business Is Being Seen Online.
​​​​​​​We Will Discuss Strategies To Help You Improve Your Scores & Build A Five-Star Reputation.
BOOK YOUR FREE CALL
Value $2,498.00
(Report Card $349 + Masterclasses $949 + One Hour Coaching Session $1,200)
Limited Availability
THE FIVE STAR REPUTATION CLUB

THE WORLD'S LEADING
​​​​​​​MARKETING STRATEGY FOR
​​​​​​​THE HEALTH & BEAUTY INDUSTRY
As a spa/medi-spa, salon or fitness studio owner, you are very well aware that the reputation of your service is the backbone of your repeat business and referral growth. One bad review gone viral is enough to unravel years of work and dedication to your craft.

90% of people regularly use online reviews to make buying decisions. You need to give clients a reason to choose your company over your competitors or the truth is, they won't.
BOOK YOUR FREE STRATEGY CALL
REPUTATION MARKETING THAT GETS YOU BOOKED OUT!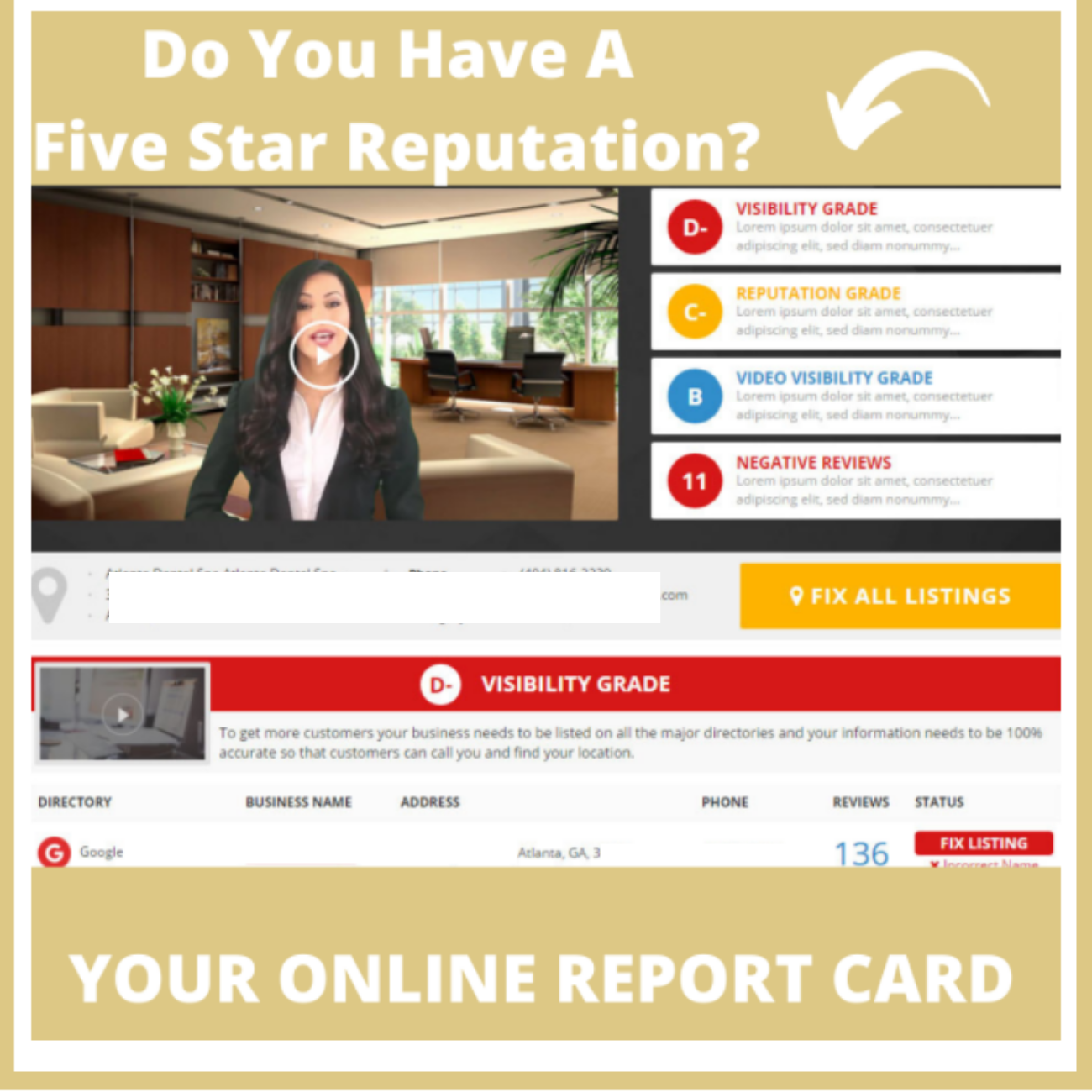 *The Reputation Report Card analyzes over
30 of the top directory sites & instantly
shows you what your clients are saying
about you online.
(Value $349)
*FREE Masterclasses + One Hour Strategy Session To Learn Exactly What Your Customers And Prospects Are Seeing About You Online.
(Value $949 + $1,200)

Total Value = $2,498 Yours FREE Today!
REVIEWS FROM SOME OF OUR FAVORITE CLIENTS:
What Happens In Your One Hour Strategy Session:




1: Y

our online reputation report card will reveal how you currently are appearing online.

2: You will receive 'Masterclasses'
so that you know how to make the most of
​​​​​​​your Reputation, Social Media, Website/Funnels and Traffic
​​​​​​​
3: I will offer strategies that you can implement to improve your online reputation immediately
CLICK HERE TO BOOK YOUR CALL